Netherlands based IT infrastructure supplier focusing worldwide on hosting companies and resellers.
Scalable
Verwacht je veel verkeer? Dan kunnen we jouw servers altijd opschalen.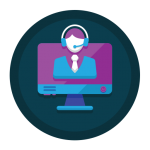 Fast support
We helpen u persoonlijk e-mail, sms, telefoon of een ticket via ons configuratiescherm. Ons team staat altijd voor je klaar.​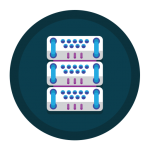 Data Center
Our redundant network and server hardware runs in a state of the art data center at in Dronten (Netherlands) that is ISO 9001 and ISO 27001 and NEN 7510 certified.
Hostio Solutions (onderdeel van Access2.IT Group B.V) is sinds 2006 actief en heeft altijd één doel gehad: het bieden van goede hosting en servers met persoonlijke service. Wij zijn particulier eigendom en hebben geen aandeelhouders. Onze klanten komen op de eerste plaats! We streven er altijd naar om hosting te bieden die aan jouw hoge verwachtingen voldoet en deze overtreft.
RIPE NCC Member
Hostio Solutions is a label of Access2.IT Group B.V. which is a member of RIPE NCC. We buy and maintain our ranges directly at RIPE.
RIPE is sold out as of November 2019. Hostio Solution still has IPv4 ranges in stock for rental. Get them for your servers before our stock is depleted.