Have you ever used the internet to do some of your purchases? I'm sure you did! And so do many others. Nowadays, there are a lot of benefits to having an e-commerce store. It's made even easier with tools such as WooCommerce and Shopify. In this article, we'll discuss the differences between the two.
An introduction to WooCommerce and Shopify
There are a lot of different e-commerce solutions to choose from, WooCommerce and Shopify are used the most.
Shopify is really easy to get started with and has about everything you'll need to create an e-commerce store. There are different affordable plans you can choose from. These plans make it possible to sell your products, handle payments and even track your websites statistics.
WooCommerce is a bit more complicated to start with. It's different, because it's an open-source WordPress plugin. This not only means that you'll have to install WordPress first, but also that you have a lot more options. It's fully customizable and easy to use. By adding the WooCommerce plugin to your website, you'll be able to set-up a store in no time. Do you need more? Then there are a lot of extensions and plugins available to make the changes you want..
WooCommerce vs. Shopify: the differences
Both e-commerce solutions have a lot of useful features. They're both easy to use and give you about everything you need to set up an online store. But which one should you choose? Let's check out the differences!
1. Features
Features are probably the most important to look at. Without the features you want, you won't be able to run the store as you like. Let's check them out.
Shopify plan features
Each Shopify plan offers different features. You'll can get:
You get an ecommerce website and blog

70 themes to choose from

A free SSL certificate

Adding an unlimited amount of products

An easy to use dashboard for analyzing data about your sales and customers

The possibility to sell on online marketplaces and social media

Different shipping options and safe payment options.

The possibility to add reviews, coupons, gift cards and discount codes.
The more expensive plans offer extra features such as professional reports, third-party calculated shipping rates and selling in multiple languages.
WooCommerce features:
WooCommerce is an open-source ecommerce platform. These are some of WooCommerce's features:
You can sell anything: services, physical products and digital products such as subscriptions, appointments and content.

More than 400 extensions to customize payments, shipping, marketing, product pages and more.

Mobile-friendly and translation-ready.

Countless themes to choose from.

The possibility to add product ratings, reviews, discount codes, coupon codes and more.

Several shipping options, shipping rates and payment options.
Both Shopify and WooCommerce will offer what you need by default. With both platforms, you'll be able to add features that fit your needs. However, WooCommerce does give you more customization options.
2. Security



You can use Jetpack on WordPress for SEO
Security has a top priority when running an e-commerce website. This is, because you're dealing with very personal information such as credit card details and addresses. If you want customers to buy something and come back, it's important that they know your website is well secured.

Both WooCommerce and Shopify offer a number of important security features. Shopify stores are automatically PCI compliant. This means that customers' personal information is kept secure. Furthermore, all Shopify plans include a free SSL certificate. This is necessary to ensure that data flowing through your website is secured.
WooCommerce is used on WordPress, which is highly secured. WordPress is not only updated frequently, but you can also use several plugins to make your website even more secure.
3. Customization
We've mentioned a few features before. But let's dive a little bit deeper into the customization options of the two platforms.
With Shopify, you'll be able to choose between various themes. Some of these are free, others are premium. Once you've chosen your theme, you'll be able to customize different features such as colors, fonts and images. With this, you can ensure that your branding and vision is inline with your website.
WooCommerce offers you a lot more flexibility. This is because you get the customization options of WooCommerce ánd WordPress. With this combination, you can customize basically every part of your website by using plugins and coding.
4. Think ahead: scalability

You might not be thinking about scalability yet. However, it is super important to think ahead! It would be really sad if your store grows (which we want), but your chosen platform isn't able to handle it. Therefore, you should choose a platform that will allow your store to grow over time.
In our opinion, both platforms do great when it comes to scalability. With Shopify, each plan allows you to add an unlimited amount of products and files. If you need more options, Shopify offers several extra options.
WooCommerce is also a great option when it comes to scalability. You're able to create any size of store you want. With the available plugins and extensions, you'll always be able to get what you need.
5. Support
You might come across some problems that you won't be able to fix. This is where customer support comes in! It's important that the solution you choose will offer you support that you can rely on.
Shopify is very consistent when it comes to support. There is a great help center, where you can find a lot of information. Furthermore, since you're paying per month, all plans include a 25/7 customer support via email, phone and chat.

With WooCommerce, you'll have to do a little bit more digging to find what you need. Similar to Shopify, the platform offers WooCommerce Docs, where you can find a lot of information regarding the platform. If you need more specific information, you can ask for support through a ticket to the developers. Furthermore, you can hire WooCommerce experts to help you with your website or ask the WordPress community for more information.
6. SEO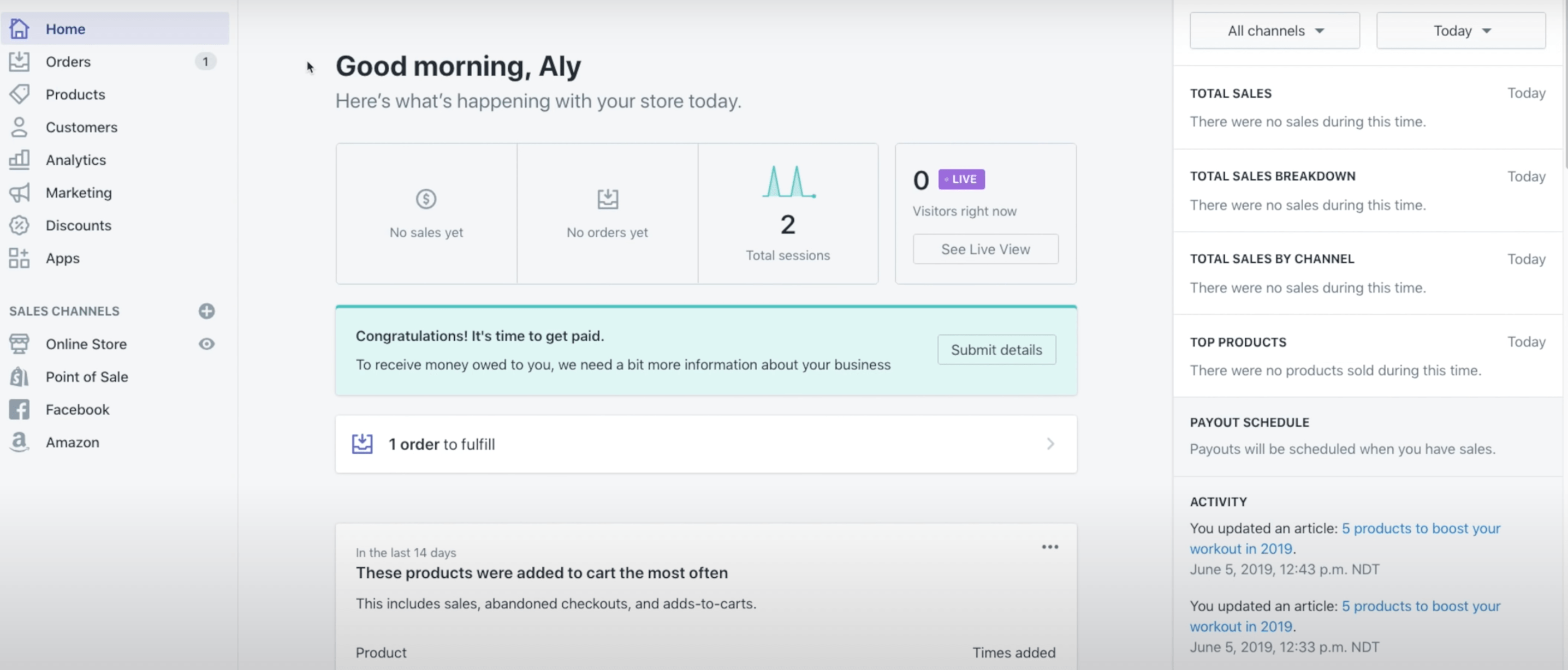 With Search Engine Optimization (SEO), you can optimize your website to rank higher in search results of search engines such as Bing and Google. Which is important, since a lot of potential customers use search engines to find products. If you want to attract their attention, it's important you show up as high as possible in the search results.
Shopify has included SEO in their platform. It, for example, allows you to customize title tags, meta descriptions, URLs, alt tags and file names.
WooCommerce itself hasn't implemented SEO in their platform. However, you can use codes and extensions to improve the SEO of your website.
Should you choose Shopify or WooCommerce?
Both are great e-commerce solutions.

Shopify is a great option if you're just starting out. It will let you build a store in no time and offers everything you need, including great support. Besides this, the platform is scalable and customizable and has several options to improve your website's SEO. It's by far the easiest way to create an online store.
WooCommerce requires a bit more work. To use this platform, you'll need to have a WordPress website first. After the installation, you'll get a great amount of features, plugins and extensions. This means, you can make it exactly the way you want it to be. It's also to keep in mind that with WooCommerce, you'll own your own webshop since it's built on your own personal website.
Good web hosting is an important part of your e-commerce business
If you've decided to use WooCommerce, web hosting is a super important part. The best way to host your own e-commerce business is by having your own server. If you don't have the technical knowledge or budget for this, you need a hosting provider for your website. A hosting provider will make sure your website is available on the internet.