Rent Premium, Customizable Virtual Private Servers for any project.
We use the best AMD EPYC processors and Enterprise NVMe storage to guarantee consistent performance.
Our most affordable server, adapted to suit a wide range of uses.
A versatile server for small and medium businesses.
VPS servers designed for more complex infrastructures.
Always Included In Your VPS
All Your Resources in One Interface
Within our control panel, you can fully manage your VPS, you can perform stop and start, check graphs for CPU, RAM, Network and Disk IO. Alongside, you can reinstall your server in a few clicks and access your server with a console.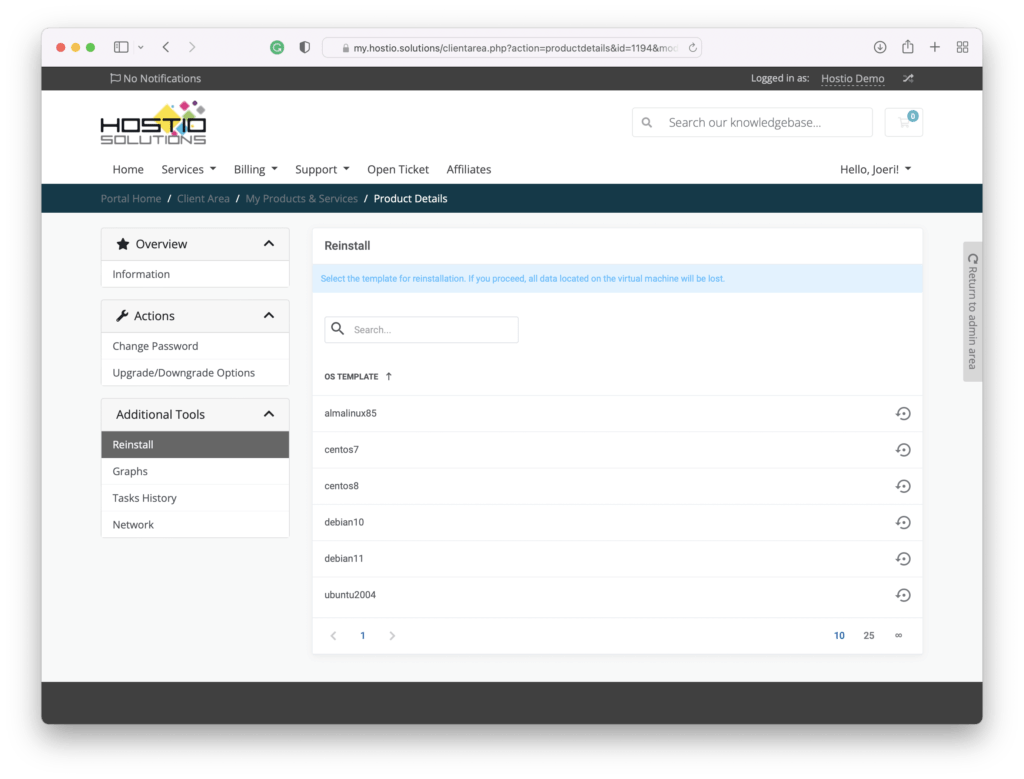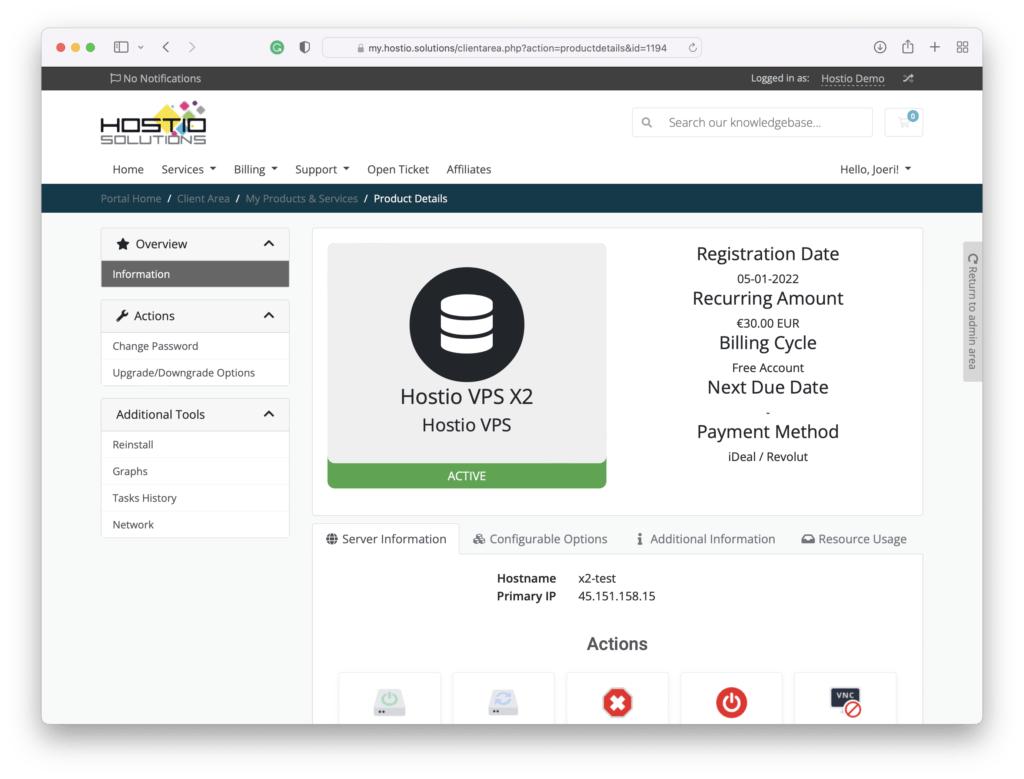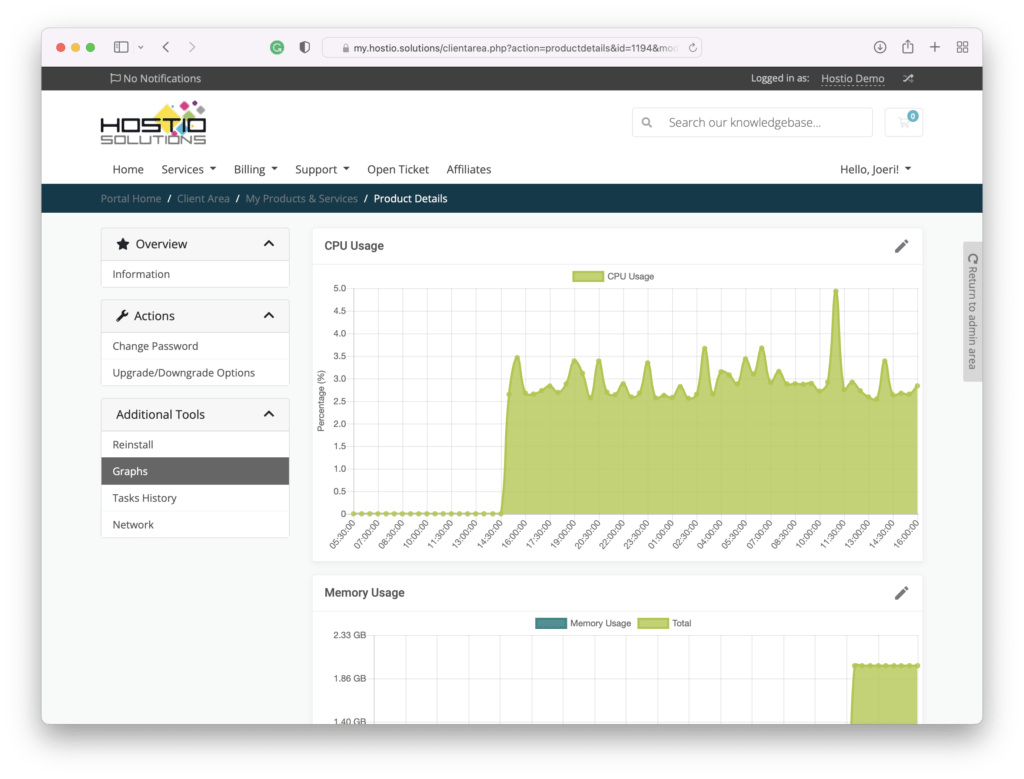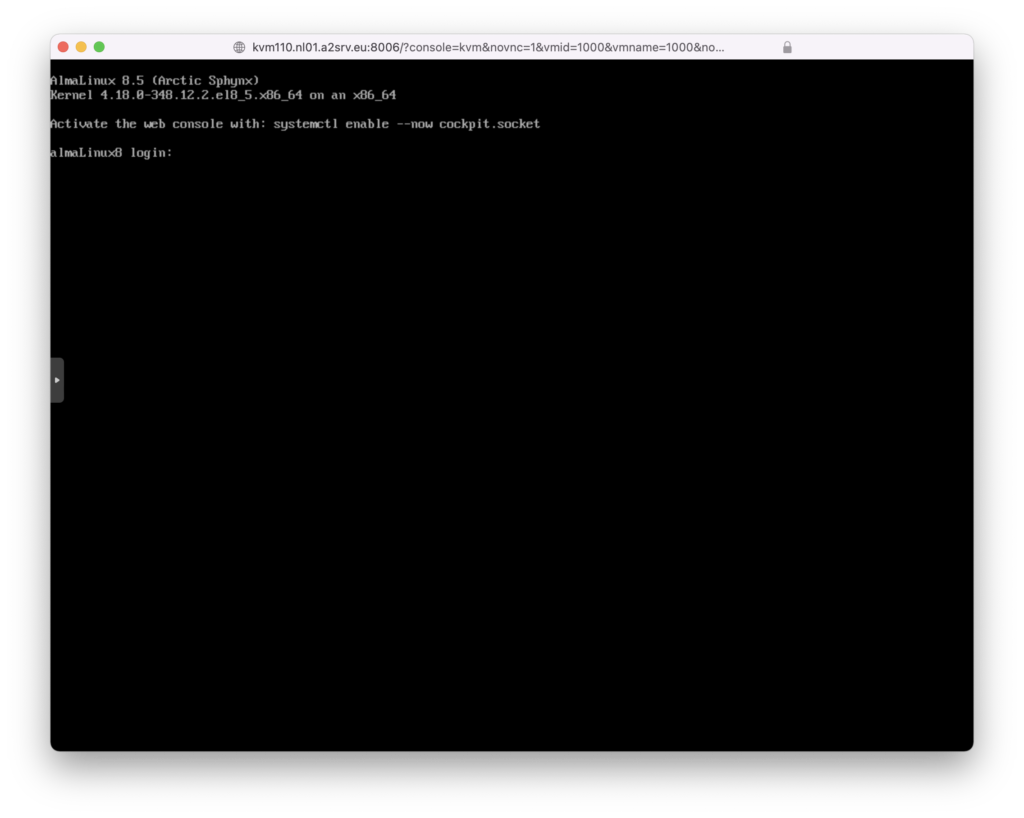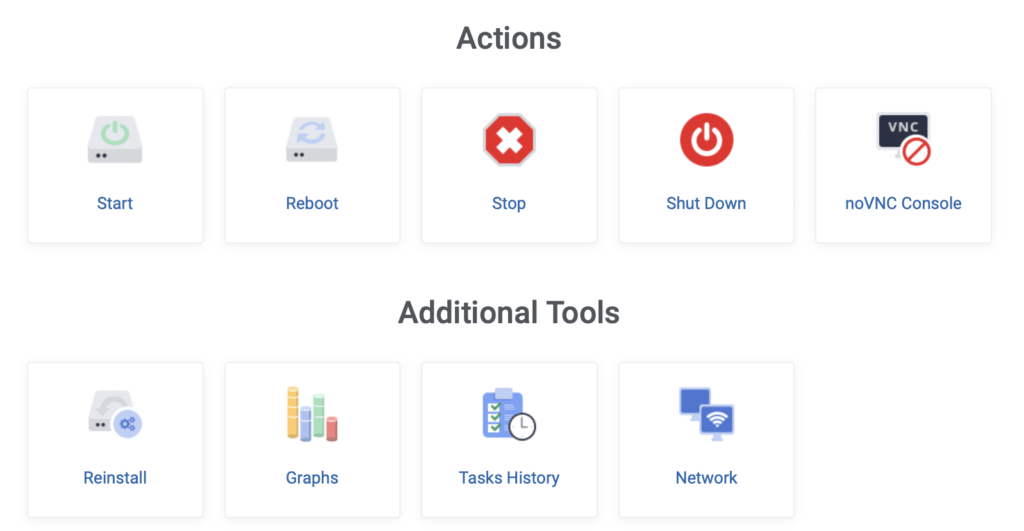 Frequently Asked Questions
Do you have a question about renting our virtual servers? Here you'll find our answers to frequently asked questions.
Which VPS OS do you offer?
We offer the following control panels when renting a VPS:
AlmaLinux 8.5
CentOS 7 & 8 Stream
Debian 10 & 11
Ubuntu 18.04 & 20.04
Which control panels do you offer?
A Dedicated Server is nothing without a control panel,
so we also offer the following control panels
Plesk Obsidian
DirectAdmin VPS
Do you have managed VPS services?
We totally understand your need to focus on what's most important: your business. Therefore, we have managed VPS services wherein our experts manage your VPS. With this service, you will get the best performance and security, without having to worry about it.
Is the Hostio VPS platform redundant?
Yes, it is. Each hypervisor is connected with a redundant 10Gbps fiber uplink to our premium network. With this, we're able to deliver maximal performance with minimum latency.
Alongside, all of our AMD NVMe hypervisors are protected with RAID 10 to ensure the best performance and redundancy. We always recommend making back-ups.
Does the Hostio VPS come with support?
Our team will answer all your questions within less than a few hours, even in the evening and weekend. You can reach us through email, via our control panel, via our live chat, or on Telegram. 
We use AMD EPYC and Enterprise NVMe storage to guarantee consistent performance.
What are the contract periods?
You can choose your own contract period, which means that you don't have to be committed to anything. However, when you do choose a long-term collaboration, you will get extra benefits.
Please contact our sales department if our virtual server offers don't fit your needs. We can offer you a perfect customized solution.